Resources
Triathlon - Blog article about our passion
On the following pages you will find tips and inspiration on endurance and triathlon training, nutrition as well as on the technical material for swimming, cycling and running.
Use our knowledge, get the most out of yourself and enjoy the sport!
Are you interested in a particular topic? Do you have an interesting article to publish? contact us.
---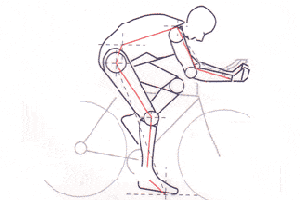 Technique Training.
With a good technique you can pedal more powerful and more effective ...
Running with Power Meter
Enhanced running efficiency, form, and technique
Run more efficient.
With these exercises you can increase your technique.
Individual Training Zones Biking
Find your right training zones in our Sheets
Individual training zones
running by heart rate
Individual training zones
find your heart rate zone in the respective chart.
Individual training zones
running by power