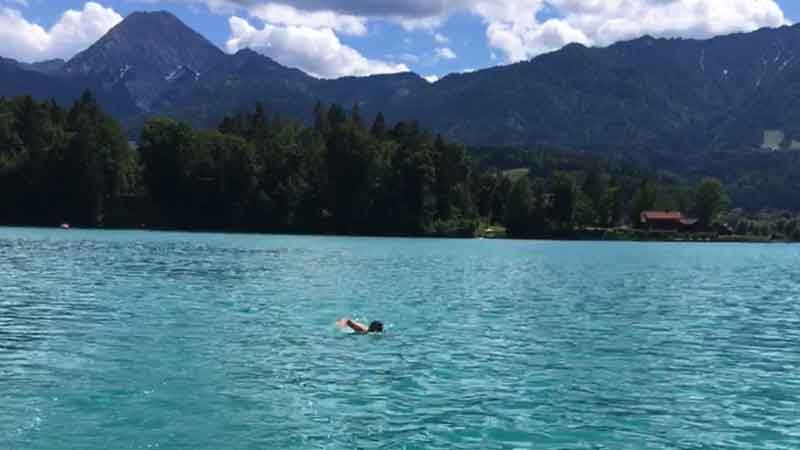 Training in open water
Training in open water, such as lakes, rivers or the ocean, is becoming more popular among swimmers and triathletes in the end of the spring. It's a great way to add variety and challenge to your swim training and prepare for open water competitions. Here are some important information and tips you should consider if you want to train in open water.
1. Safety First:
Before you train in open water, it is essential to put safety first. Make sure you have good swimming skills and feel safe in open water. Always wear a float buoy or other safety device to be better seen and to serve as a guide. Learn about water conditions such as currents, water temperature and visibility before entering the water. Never swim alone and be aware of the presence of lifeguards or boats nearby.
2. Technique and Orientation:
Swimming in open water requires good technique and the ability to orient yourself. Unlike swimming in a pool, there are no markers on the side of the pool or at the bottom to orientate yourself in open water. Learn to look for natural landmarks such as trees, buildings, or mountains. Also practice swimming in different conditions such as waves, currents, and visibility obstructions to better adjust.
3. Equipment:
Choose the right equipment for open-water swimming. Swim goggles with tinted lenses can help you see better in changing light conditions. A wetsuit can keep your body warm and provide buoyancy, which is especially beneficial in cooler water. Swim buoys are a must for safety and will also help you safely carry your personal items such as cell phone or keys.
4. Acclimatization:
Swimming in open water can be more physically demanding than in the pool. Be sure to warm up and acclimate sufficiently, especially if the water is colder. Start with shorter distances and slowly increase to improve your fitness and endurance.
5. Training Plan:
Create a training plan for your open water training. Take into account the conditions in the water, your goals, and your ability level. Schedule regular workouts and vary distances and conditions to improve your open-water skills and confidence. Also incorporate technique drills and speed work.

6. Have fun and enjoy your training.
---
Related articles: