Who we are? What we do?
Reliability Fairness High-quality Service Continuity
Resourcefulness Availability Extensive knowledge
Technical know-how
Commitment Simplicity Experience
Training mit System was founded by Takao back in 2001 while being a student M.Sc. in Exercise Sciences and Coaching in Cologne. Since then he trains athletes all over the world.
Since he finished his career as an active professional triathlete in 2009 and returned to Germany from the United States, he leads a small, dedicated and motivated team of coaches.
With the goal of bringing athletes to their peak performance.
Athlete and coach should have fun and enthusiasm for the training and the journey they are taking together.
Every training session should be the highlight of the day. We use our knowledge and experience of many years, so that you reach your goals effectively and that also the life beside the sport does not come too short.
You are the focus of our work - with us there are only individual solutions and your success comes first! Our focus is on scientifically based training in combination with experience. With the athlete's feedback, this ensures a sensible, healthy and performance-oriented training.
Our standard is very high, we offer a high quality and exclusive service, so that you are satisfied.
Coach Pete Ventura
He shares the support of the overseas athletes with Takao and is responsible for the 1:1 coaching of the athletes in the New York and Long Island area.
In addition, he competes at the highest level for personal best performances in triathlon.
Coach Takao Muehmel
He started coaching in 2001 and with his experience and know-how he is able to meet your sporting needs, whether you are a beginner, age group athlete or experienced professional.
Head coach, founder, and CEO of Sports and Training (TrainingmitSystem).
Coach Marcus Schmidt
The performance diagnostician and nutritionist with unimaginable ability to get the best out of everyone.

He is multi-faceted in terms of sport, but in the last few years he has tended to be more on the cross-fit side.
Coach Christiane Kasimir
In the past, she has traveled around the world as an athlete in modern pentathlon and competed at world-class level, later switching to triathlon.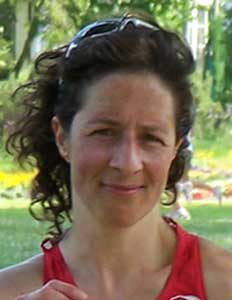 Now she supports the women's power and trains you if you want. Her specialty besides online coaching is personal training and life kinetics.
Coach Christoph Jachens
Licensed endurance coach, diagnostician & fitness trainer with the license for qualitative sports nutrition
His responsibilities:
Triathlon and endurance coaching
online support for our athletes* with training plans
nutrition plans
website articles and social media