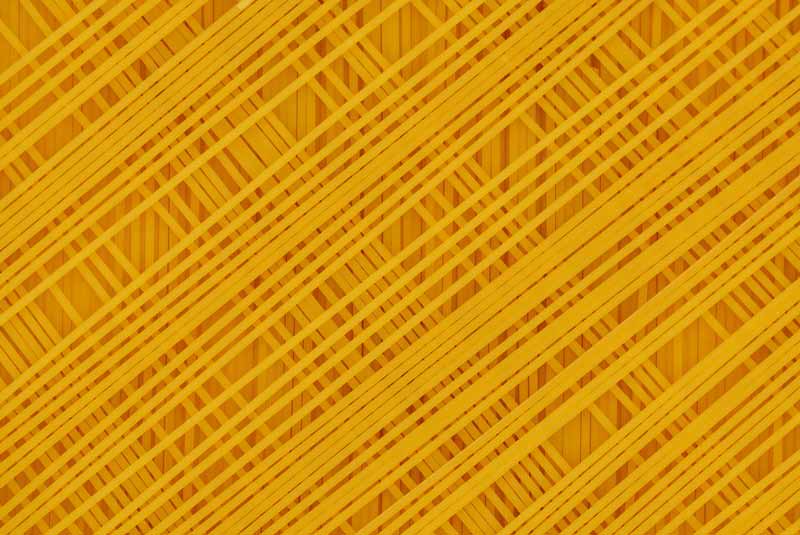 Carbohydrate intake in training and competition
Content:
- Low-carbohydrate diet for training the fat metabolism
- In this way, you support your tempo training sensibly through the intake of carbohydrates.
- What amounts of carbohydrates should you consume
- The energy consumption in Ironman
- Concrete figures and energy quantities
- This is how you can support your performance through protein intake
- Effective ways to counteract a fluid and electrolyte deficit
Low-carbohydrate diet to train your fat metabolism
You should be careful about generalizing low-carbohydrate training to fat metabolism. It has been proven that an extreme reduction of carbohydrates causes the body to shut down the carbohydrate metabolism and thus carbohydrates are processed noticeably worse. A higher performance that goes beyond basic endurance, even that in an Ironman, requires a not small amount of carbohydrates to burn and provide energy.
The general rule should be: train your metabolism through a low-carbohydrate diet in aerobic training up to 12 weeks before the competition, specifically by reducing carbohydrates in appropriate units. From the 12th week until the race, many longer training session will be race speed specific, and you should prefer your planned competition specific nutrition. You will recognize these units by a high percentage of race-specific tempo. Depending on the target distance, the pace will be basic endurance 2, developmental or race specific.
In this way, you support your pace training sensibly through the intake of carbohydrates.
The assumed carbohydrate storage (500 g / 2000 kcal) in the liver (1/3) and in the muscles (2/3) is used up in 60-90 min depending on the storage volume and load level.
To prevent this depletion before the end of training, you should therefore supply enough carbohydrates in good time and at a constant rate. In tempo training, you should stick to the guidelines from the competition.
What amounts of carbohydrates should you consume?
Contrary to the earlier assumption of a max. carbohydrate intake of approx. 60 g/h, 90 g/h of carbohydrate can be taken in without any problems according to today's findings. Here, the additional transport system of fructose is used. The ratio of glucose to fructose should be 2:1 in the competition drink and in training close to the competition.
This amount is usually the target intake amount in competition and should be trained and tested in training. If you do not tolerate this amount, you should train with the individual amount possible for you and use it in competition.
Olympic and sprint distance athletes may try to exceed the recommended amount.
Fructose (C6H12O6) is a simple sugar that belongs to the carbohydrates and binds water to itself. 3.75kcal
Glucose (C6H12O6) is called glucose or dextrose (in the body glucose is called blood sugar, glycogen is the storage form in the human body)
Both types of sugar belong to the carbohydrates and bind water to themselves, this has the effect that you are under a lack of water in the stomach, deprive the body of water. Therefore, it is imperative to take with the intake of carbohydrates also water, because otherwise the carbohydrates bind water, which they withdraw from the stomach or even blood.
The energy consumption in Ironman
In general, the energy consumption in Ironman is around 10,000 kcal. I am aware that this statement is quite sweeping, but a meaningful reliable statement is not possible due to the quite different physical conditions of athletes and the load duration in the competition. With the help of an individual test, such as a spirometry or an INSCYD triathlon performance test, the energy consumption can be determined in different load scenarios, for example a racing load, and a personal nutrition strategy can be created from this.
Carbohydrate intake is limited to approx. 4,000 kcal due to the time and amount of intake. Stored in the body, another 2000 kcal are from 500 g storage glycogen (1g < 4.1 kcal). The remaining energy in Ironman is thus covered by fat burning.
Basically, the faster you go, the more energy is provided by carbohydrate burning.
For amateurs, it is therefore not only important to optimize fat burning from this point of view, since they are basically on the road for longer. In terms
of load intensity, slow athletes are also further away from the anaerobic threshold
in percentage terms and are therefore in the fat-burning zone to a much greater extent.

Concrete figures and energy quantities
Carbs quantity - energy content
Protein - energy content
Energy 4 hours
Energy 8 hours

120 g – 480 kcal/h


30,0 g - 120 kcal/h


1920 kcal + 480 kcal
= 2880 kcal
90 g - 360 kcal/h


22,5 g - 90 kcal/h


1440 kcal + 360 kcal
= 1800 kcal
2880 kcal + 720 kcal
= 3600 kcal
60 g - 240 kcal/h


15,0 g - 60 kcal/h


960 kcal + 60 kcal
= 1020 kcal
1920 kcal + 120 kcal
= 2400kcal
Here's how you can support your performance through protein intake.

Before training
Studies indicate that protein intake (mixed intake of essential amino acids, EAAs or BCAAs) with carbohydrates before training can stimulate muscle protein synthesis. The ratio should be 2 parts carbohydrate (40g) and about 1 part protein (20g).
During training
Here, too, there are studies that show that additional protein has a positive effect on performance. In this study, cyclists were able to ride longer or perform better.
The resulting recommendation here is a proportion of 25% protein in the competition drink. This effect apparently intensifies with prolonged exercise.
(Studies by: The Human Performance Laboratory (James Madison University, USA), Sanders Dr. o. Wolfgang Feil).
After - recovery drink
A recovery drink should have a carbohydrate-protein mixture in the ratio 3 : 1. This mixture leads to a significant resynthesis of muscle glycogen after training.
The various sources of information on the proportions and amounts of proteins differ, sometimes significantly. You should decide yourself to a more conscious intake and try to comply with the information as best you can, because already with this you can use the effects sensibly.
Effective ways to counteract a fluid and electrolyte deficit.
Hydration in any competition and especially Ironman is an important part of competition nutrition. Since the body loses large amounts of fluid during the race, these losses must be compensated to continue to perform optimally.
During the race, you may need to supplement the nutrition you bring with you at the aid stations with appropriate fluids and food to take with you later.
The selection of drinks usually includes water, isotonic drinks and electrolyte solutions. These drinks frequently contain a mixture of water, carbohydrates, and electrolytes to help maintain the body's fluid and mineral balance. Typically, isotonic drinks contain salts and minerals, such as sodium, potassium and magnesium, which are needed for optimal hydration and muscle function.
The amount of fluid intake depends on several factors, such as duration and intensity of competition, as well as individual sweat rate and ambient temperature.
The average salt concentration of triathletes in sweat is typically 950 mg of sodium per liter. This actual salt concentration ranges from 200 - 2300 mg /l. Effective fluid intake only works with a salty (sodium-containing) competition drink, otherwise the fluid will not reach the blood through the gastrointestinal tract and the blood plasma will thicken.
It is important for athletes to plan your fluid intake in advance of the race, optimize it in triathlon training, and perform it during the race to ensure you are adequately hydrated and hydrated with sodium.
Dehydration can affect performance and increase the risk of injury.