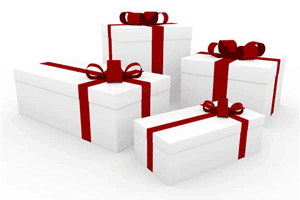 Christmas is just around the corner, and you still need inspiring gift ideas for your favorite triathlete? We have put together a mixed triathlon gift selection for you.
What can be a Christmas present for triathletes?
Christmas is just around the corner and you still need inspiring gift ideas for your favorite triathlete? We have put together a mixed triathlon gift selection for you.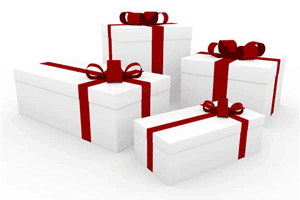 1 Something healthy for the athletes
Especially in the cold season vitamins or minerals for the immune system are always well-received. Maybe you can find out which supplements your favorite triathlete likes. Or you can put together your own little "healthy basket", e.g. with high-dose vitamin C (e.g. acerola or sea buckthorn), fresh fruit, ginger and turmeric. A red light lamp can also be very helpful, especially in cases of stress, the first scratching of the neck or tension.
2. Small nice things ...
... that make winter training even more enjoyable and brighter, e.g. light bands or LED snap bands for running for more safety. A headlamp can also be very helpful. You can find them on the Internet or in sports stores.
Especially in winter many triathletes have cold feet or hands when cycling, which means that a lot of energy and also fun will get lost. High-quality thermal gloves or so-called "cancer or split gloves" keep your fingers nice and warm and do not hinder you when changing gears at the handlebar. For cycling shoes, you can get heatable insoles that can be recharged or so-called "Thermo soles", which are more expensive, but without cables and even switch on and off automatically.
Well there is always a colorful selection of energy bars or gels. Either to try out or maybe the person already has a favorite brand or flavor you can buy.
3. Motivation that makes a difference
Timeless and legendary in triathlon is the book by Andreas Niedrig Run for Your Life / "Lauf um dein Leben - Vom Junkie zum Ironman", which is very moving in any case.
A very touching film based on a true story is "With all my strength": Julien is 17 and wish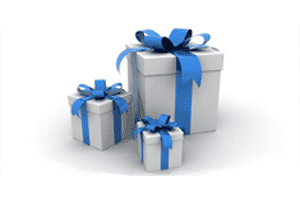 es his father so much that they would complete an Ironman together. His father is very unapproachable and refuses at first, mainly because he doesn't know how to do it, since Julien is in a wheelchair.
4. Giving professional care
You might want to give something very special for Christmas, e.g. individual training plans or even a performance
diagnosis? Training plans and optimal training control make a lot of sense, especially for triathlon beginners, because triathlon is a very extensive sport for which you need a lot of background knowledge to train healthy and above all sustainable. On our website https://www.sportsandtraining.com you will find our offers for this and a huge selection of pre-written training plans, from sprint to long distance, sorted and even staggered according to time budget.
5. A bit of wellness and massage
With a wellness or massage voucher you can make almost every triathlete happy. And if Corona
lasts a little longer: How about an Arnica bath additive or rubbing alcohol for the muscles? Or a base bath, e.g. from Dr. Jentschura, to balance the acid-base balance? Which, by the way, is also very good for the immune system and to prevent injuries.
We wish you a lot of joy in putting together your Christmas present!