Who we are? What we do?
Sports and Training is the label under which we work in english - speaking countries. Since a couple of years the label also contains the Team Total Training Star under which Pete has always been on the road and which he took over completely some years ago.
We are happy if you are happy with our service and achieve your goals. Our standard is very high. We want to provide a high quality and exclusive service, so you will be satisfied.
We are a little crazy and want to have fun in life with sports in our free time and at work. In many actions we do not take ourselves so seriously (actually we never did) although we always work absolutely seriously and professionally.
That's why we coach only friendly athletes ...
... and are quite dangerous in the competition for one or the other :-)
Coach Pete Ventura
He shares the support of the overseas athletes with Takao and is responsible for the 1:1 coaching of the athletes in the New York and Long Island area.
In addition, he competes at the highest level for personal best performances in triathlon.
Coach Takao Muehmel
He started coaching in 2001 and with his experience and know-how he is able to meet your sporting needs, whether you are a beginner, age group athlete or experienced professional.
vita Head coach, founder, and CEO of Sports and Training (TrainingmitSystem).
Coach Marcus Schmidt
The performance diagnostician and nutritionist with unimaginable ability to get the best out of everyone.

He is multi-faceted in terms of sport, but in the last few years he has tended to be more on the cross-fit side.
vitae
Coach Christiane Kasimir
In the past, she has traveled around the world as an athlete in modern pentathlon and competed at world-class level, later switching to triathlon.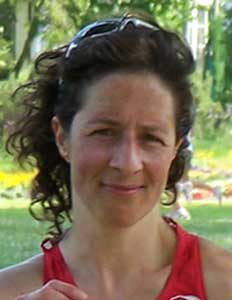 Now she supports the women's power and trains you if you want. Her specialty besides online coaching is personal training and life kinetics.
Coach Christoph Jachens
Licensed endurance coach, diagnostician & fitness trainer with the license for qualitative sports nutrition
His responsibilities:
Triathlon and endurance coaching
online support for our athletes* with training plans
nutrition plans
website articles and social media